Álvaro de Regil Castilla

—Executive Director
Alejandro Teitelbaum

—Fellow Associate
Claudio Jedlicki

—Fellow Associate
Melinda J. Anderson

—Managing Editor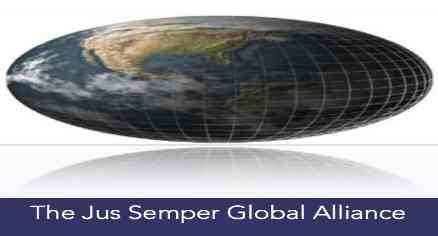 Álvaro de Regil Castilla is Project initiator and Executive Director of The Jus Semper Global Alliance since 2003, a coalition that supports living wages worldwide as a core element of sustainability, democracy, and business accountability. Álvaro is developer of The Living Wages North and South Initiative (TLWNSI) since 1999 and coordinator since 2001. His work is centred on developing the living wage concept, anchored on "equal pay for equal work of equal value", and, at a broader level, advancing a "people and planet" paradigm. As part of this transformative concept, he is also increasingly active in the areas of labour rights, business and human rights, no-growth / degrowth / steady-state economics, basic income and consumer rights.

Álvaro is also a founding member and facilitator of the International Living Wage Observatory at La Salle University, (Mexico City campus), a contributor to the tranformative vision and praxis of the Global Tranition Initiative of the Tellus Institute in Boston, Massachusets and consultant on the underlying causes of immigration with various community organisations in California.
Previously, Álvaro spent more than 20 years working for various multinationals (Ford Motor Company, IBM, Univision), then managing his own direct response marketing company. He holds an MBA in marketing from the George Washington University and a BS in Business Administrations from La Salle University.
______________________________________________
Alejandro Teitelbaum has been a Fellow Associate with Jus Semper since 2010. He worked for many years on the issue of human rights in the realm of global corporations and other business enterprises. As the former Permanent Representative, successively from 1985 to 2006, to the United Nations Office in Geneva, for the International Federation of Human Rights and the American Association of Jurists, he spent time toiling with the bureaucracies of the UN and member states in pursuit of an international legal framework that would harness the business activity so that it would stop violating a wide array of human rights in its sphere of influence, as is customarily the case today. As such, he witnessed how, time and time again, the bureaucracies succumbed to the will of the leading economic powers, that were adamant at maintaining the preeminence of corporate interests over their responsibility for their infringement on human rights.
Alejandro is author of numerous works and publications referring to human rights in general, particularly social and cultural economic rights. Some of his latest published books are:
— El papel desempeñado por las ideas y culturas dominantes en la preservación del orden vigente. Editorial Dunken, Buenos Aires, 2015. Published in Colombia as "El colapso del progresismo y el desvarío de las izquierdas".Editorial La Carreta, Medellín, 2017.— La armadura del capitalismo. El poder de las sociedades transnacionales en el mundo contemporáneo. Editorial Icaria, España, enero 2010.
Some of his most relevant publications with Jus Semper are:
— Inside Capitalism
— Capitalism Sucks Our Blood and Kills Us
— To Radically Change the Prevailing Social Order
Other papers can be found at: alainet and Rebelion
Alejandro is a Lawyer, Universidad de Buenos Aires, and a Postgraduate in International Economic Relations at the Institute of Economic and Social Development Studies, Université Paris I.
______________________________________________

Claudio Jedlicki has been a Fellow Associate with Jus Semper since 2007. He worked as a researcher at the Centre National de la Recherche Scientifique, Paris France. Claudio was also Professor of General Economics, International Economics and Development Economics at numerous universities in France (mainly at Université de Paris I Panthéon-Sorbonne and Université de Paris XIII Villetaneuse).
Retired since 2011, he resumed his first research activity in France, when in 1974 he was recruited as an assistant to Professor Arghiri Emmanuel, author of Unequal Exchange (1969), a thesis that made him well-known worldwide (translated into more than 10 languages). The fact that he inherited the library, manuscripts, correspondence and other working documents of Professor Emmanuel after his death (2001), led him naturally to continue to reflect upon his main theme. Indeed, the wage gap between developed and underdeveloped countries that induces the exploitation of the latter, driven by trade exchange, constitutes the central axis of this problem. This activity led him then to collaborate with Jus Semper, that focuses its goal on the search for decent wages for the Periphery, which would necessarily reduce the inequality of the exchanges between both parties. This same objective also leads him to maintain close ties with a group of Argentine scholars who have followed Emmanuel's thinking for many years.

Some relevante research topics and publications are: Foreign Investment, Technology Transfers, International Trade, Unequal Exchange, Economic Integration (Europe and Iberian America)
Claudio was born in Santiago de Chile. He holds a BS in Economics from Universidad de Chile and a PhD in Development Socio-Economics from Université de Paris I Panthéon-Sorbonne
______________________________________________

Melinda Anderson has been Managing Editor of Jus Semper since 2003. Through volunteerism, research, and advocacy, Melinda has demonstrated a commitment to social justice and environmental sustainability. Melinda edits and prepares for final publication all the papers published by Jus Semper in both English and Spanish-language versions.
Melinda has a BA in Spanish from Central University of Iowa and an MA in Tourism from George Washington University.
______________________________________________